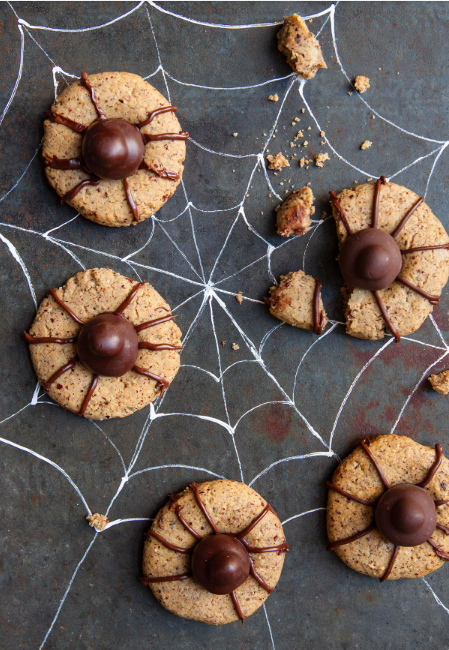 Prep time:  | Cook time:  | Total time: 
The hazelnut flour and Colavita Extra Virgin Olive Oil in this cookie make it extra good for you. The Perugina Baci make it extra delicious!
Instructions
Preheat oven to 350º F. Line 1 baking sheet with parchment paper.
In a medium bowl whisk together the flour, hazelnut flour, baking soda, and salt. In the bowl of a stand mixer combine the olive oil, brown sugar, egg, and vanilla and beat until well combined and smooth. Add the flour mixture and beat until well incorporated. The mixture may seem a bit loose, but it will come together in next step.
Using cold water, with a slightly wet hand form 2″ balls of dough and place about 3" apart on the baking sheet. With a slightly wet palm press each ball and flatten until about ½" thick. Using the back of a rounded spoon gently press a well into the center large enough where the Baci will be placed later. If the edges crack a lot, just press them back together before baking. Bake for 15 minutes until lightly browned. While still hot, gently press the centers down again with the rounded spoon. Let cool on the cookie sheet for a couple of minutes then transfer to a wire rack to finish cooling.
In a small bowl, melt the chocolate pieces until just melted, either over a water bath or in a microwave, 15 seconds at a time until melted.
To assemble place the completely cooled cookies on a cooling rack over a baking sheet or parchment paper. Using a spoon or a small piping bag, drizzle the chocolate over each cookie in different directions so the chocolate drips over the sides of the cookie. Do this for each cookie then place one unwrapped Baci in the thumbprint to complete your Spooky Spider cookies.